SPOGA+GAFA KOLN 2019
SPOGA+GAFA KOLN 2019  spoga+gafa The garden trade fair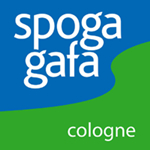 Time:2019
Venue:Cologne, Germany
Product segments:

garden creation (Machines & Accessories, Tools & Accessories, Water & Lights, Plants & Flowers, Garden equipment & Sheds), 
garden living (Garden Furniture, Grill & Barbecues, Decoration, Pet Supplies, Camping & Leisure, Sports & Games), 
garden care (Bio Chemistry & Soils, Machinery & Accessories, Tools & Accessories), 
garden basic (inexpensive garden products),
garden unique(premium garden furniture)
Target groups of exhibitors:
Garden Centers, Furniture Trade, Warehouses, Retail Trade, Specialist Wholesale, DIY store, Mail Order Business, Architects, Purchasing Agents of Contract Business
visitors:
 Almost 92 % of the respondents are involved in procurement decisions, 45 % of them were even key decision-makers. 
· 54 % from abroad (top countries: NL, B, F, I)
· Largest Group: Specialist Retail Trade (25%), Industry (17%), Specialist Wholesale (15%), Service Provider (10%)
· Mostly represented areas of business: Furniture (22%), Garden Accessories (21%), Gardening Tools ( 20%), Garden Centers (18%), Garden Specialist Trade (15%), DIY store (15%), Garden Creation (14%), Grill (13%)
· 75 % of the visitors were satisfied or even very satisfied with the success in realizing their goals at the fair. 
· 68 % will visit the fair certainly or probably in 2013.
Event figures (expected in 2013)
Exhibitors :2.000
Gross e;xhibition space:200,000 m²
Visitors:40,000
Figures for the previous event (2012) :1,931 from 56 countries
Exhibitors Gross exhibition space:235,700 m²
Visitors:36,300 from 103 countries
Contact us:
Wanfair International exhibition Co.,Ltd.
Contact Person: Miss leng
Tel:4000-9966-95    
Fax:+8610-51095707  
Post Code:100012
Address:B-905,Lingdi Office,Beiyuan Road,Chaoyang District,Beijing,China.